The "Yarn Ring" also known as "Magic Ring" is invented to make crochet works like Amigurumi, pot holder, hats, decoration, handkerchiefs or even to crochet pots. The reason behind is that the magic ring will form a start round that has the shape of a ring. In this ring, you can crochet without leaving a hole at the start.
The ring is really easy to make and to show you in the pictures (also recommended to try it out) I use a large needle and a very thick yarn.
1. Form a loop with the sting,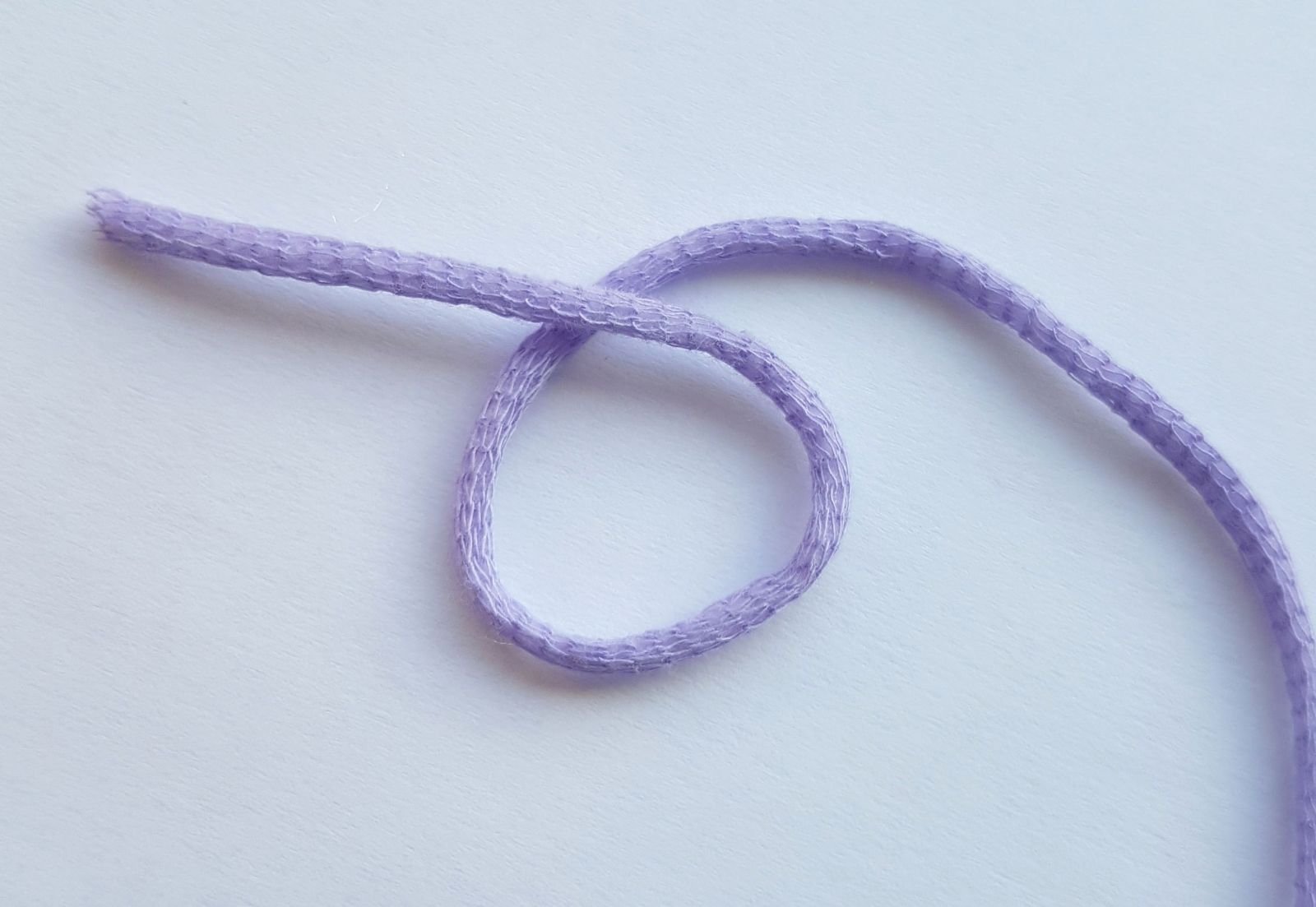 Place the needle underneath the string
And pull the string from back to front through the loop.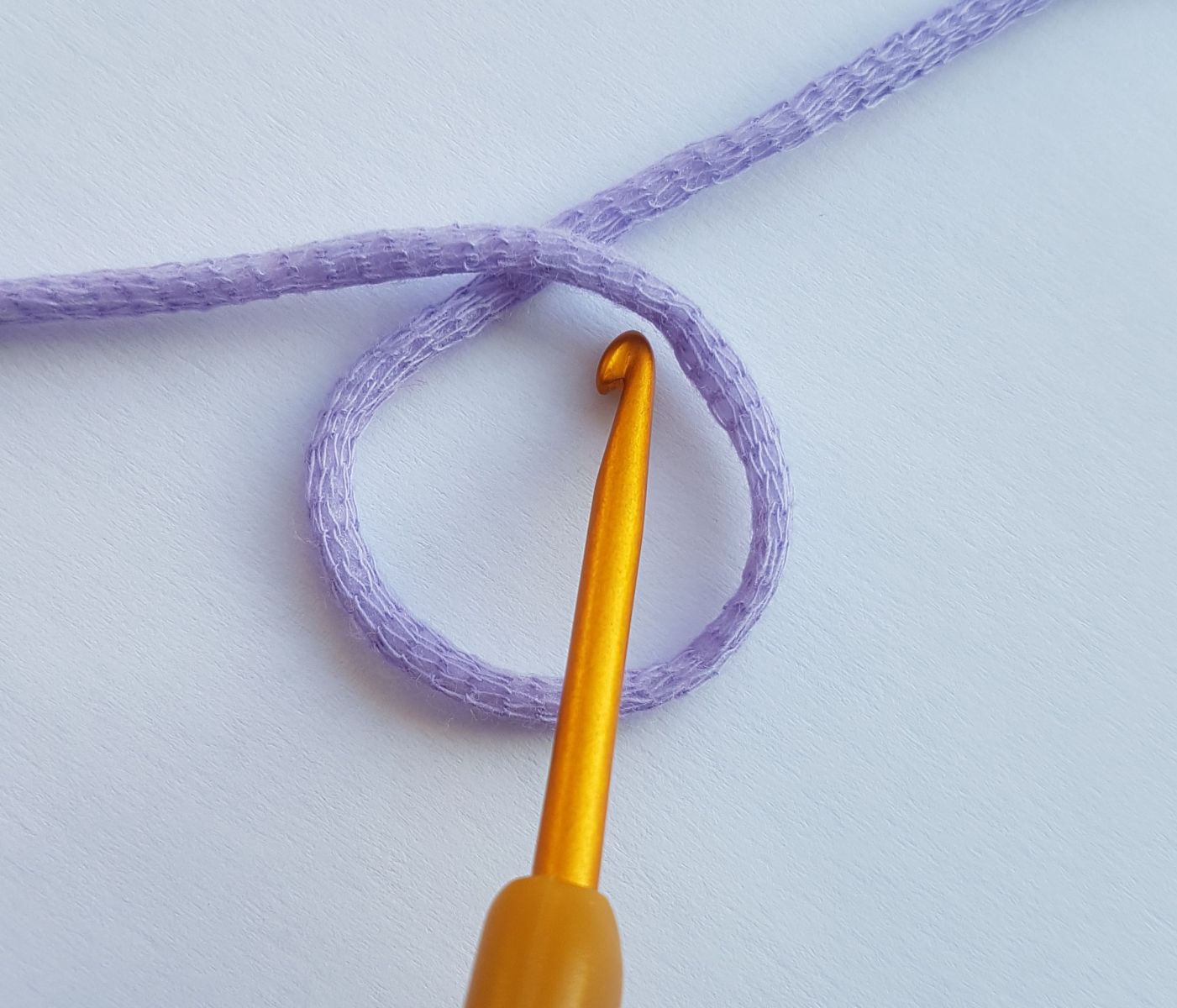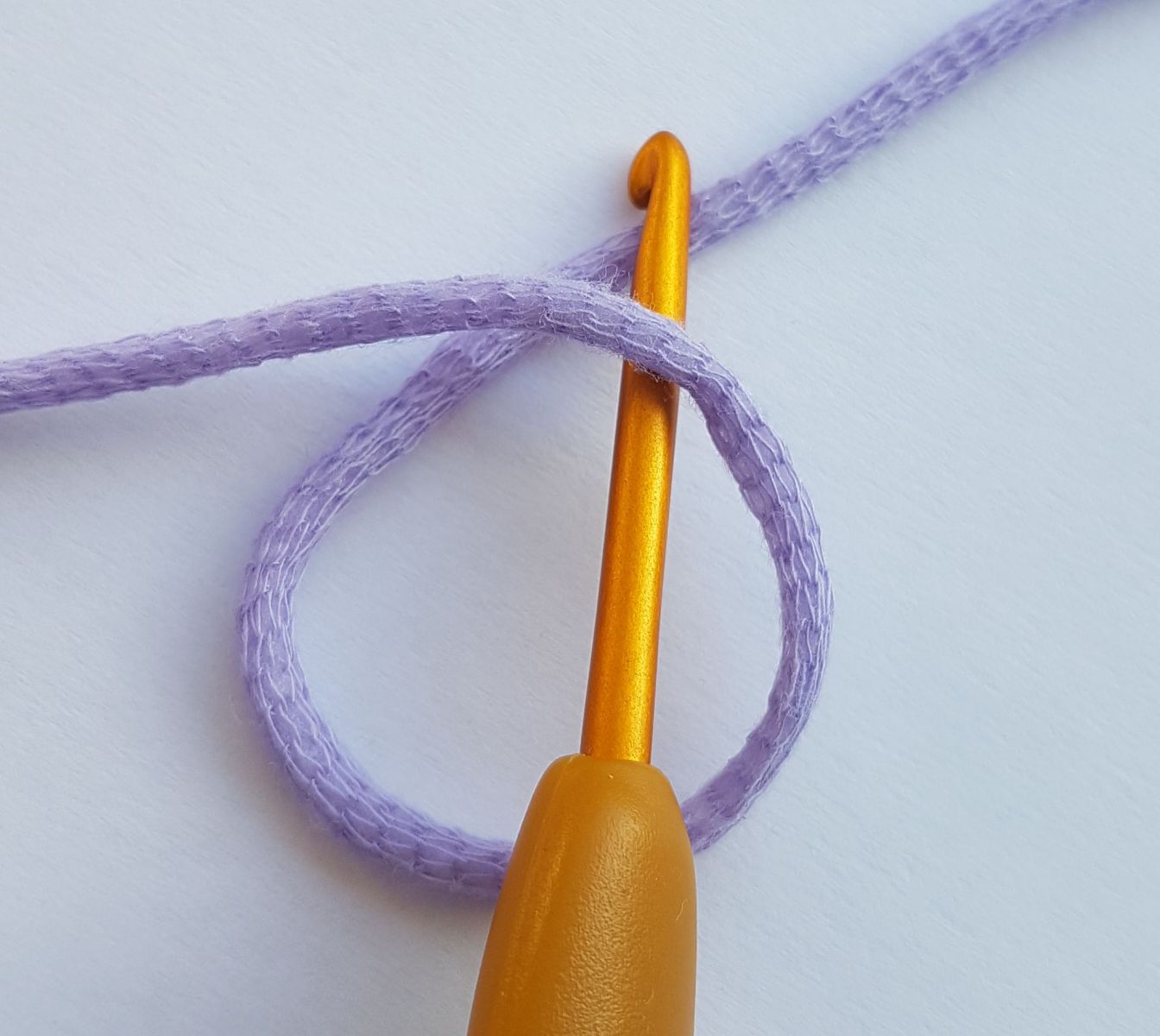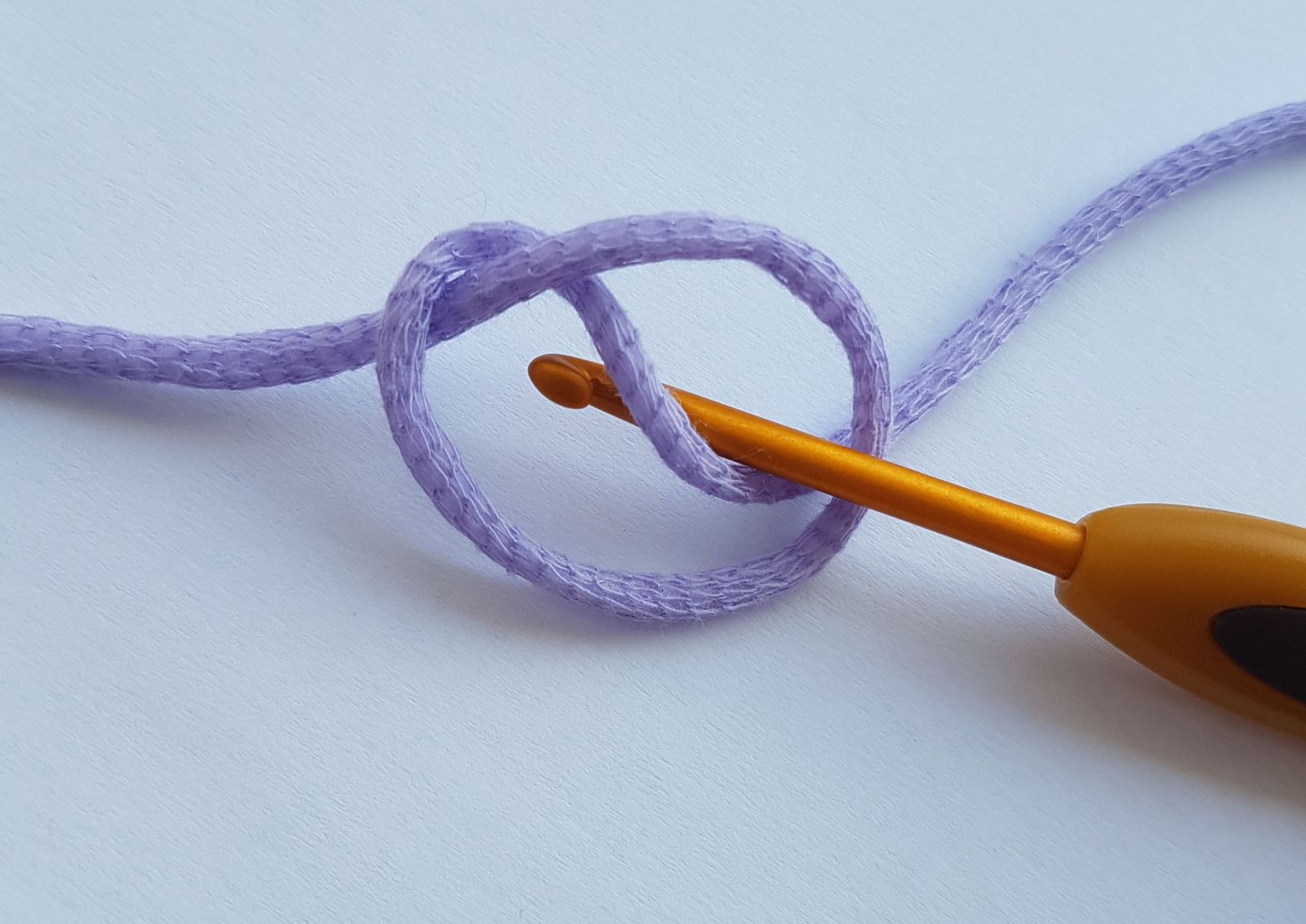 A small loop will form.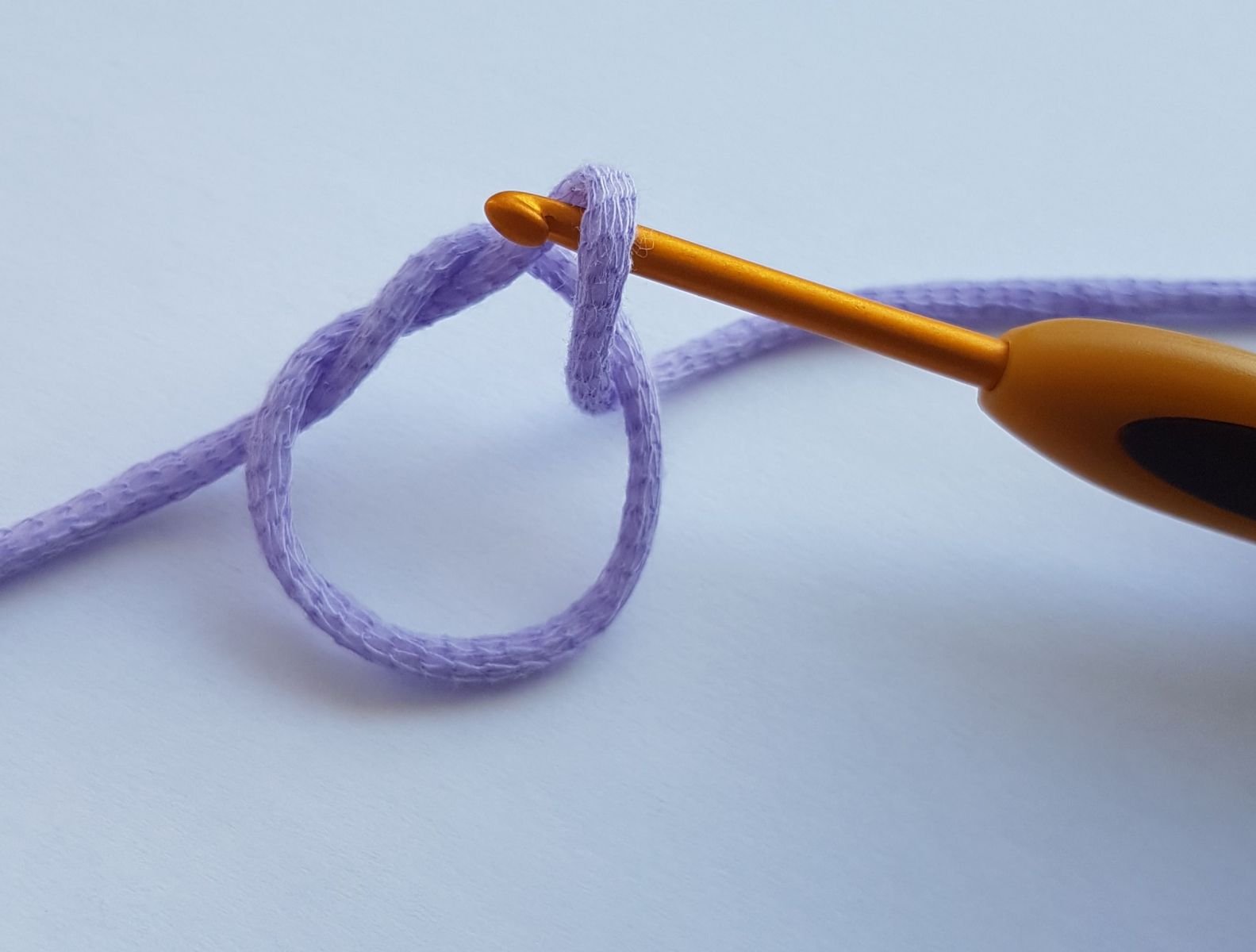 Now get the string again through the loop.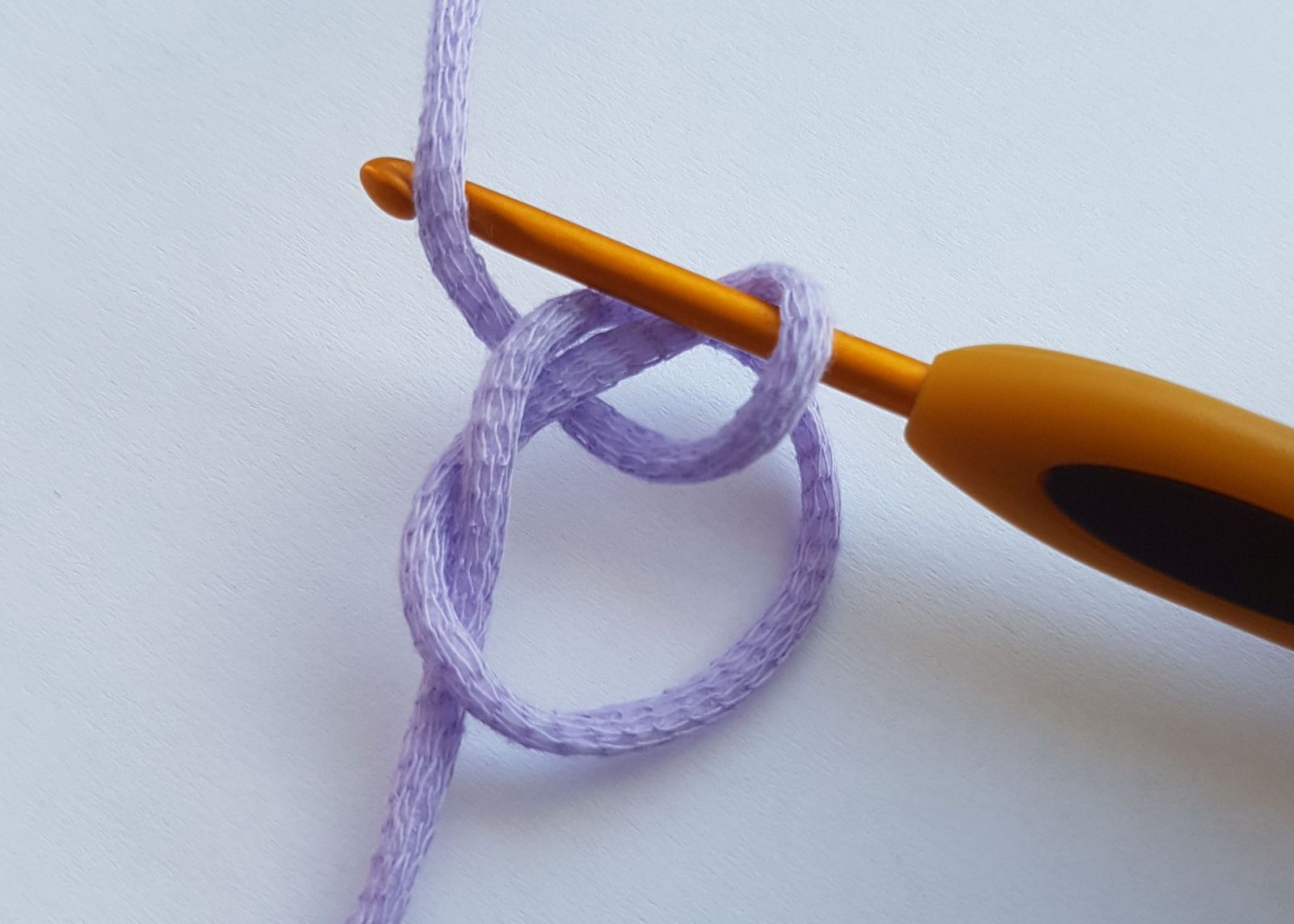 And done is your "Magic Ring"!
Now you can crochet ahead e.g. with single crochet.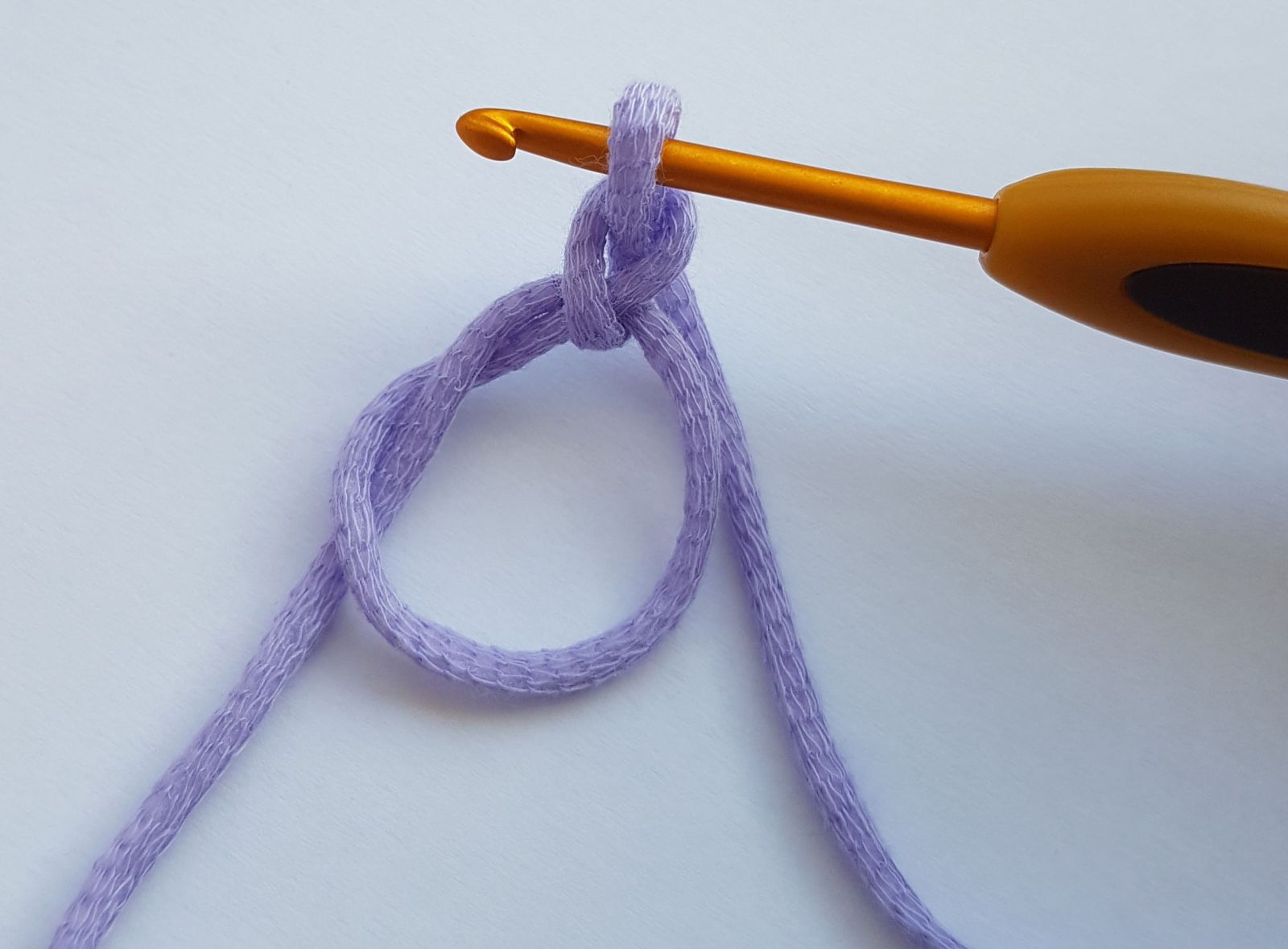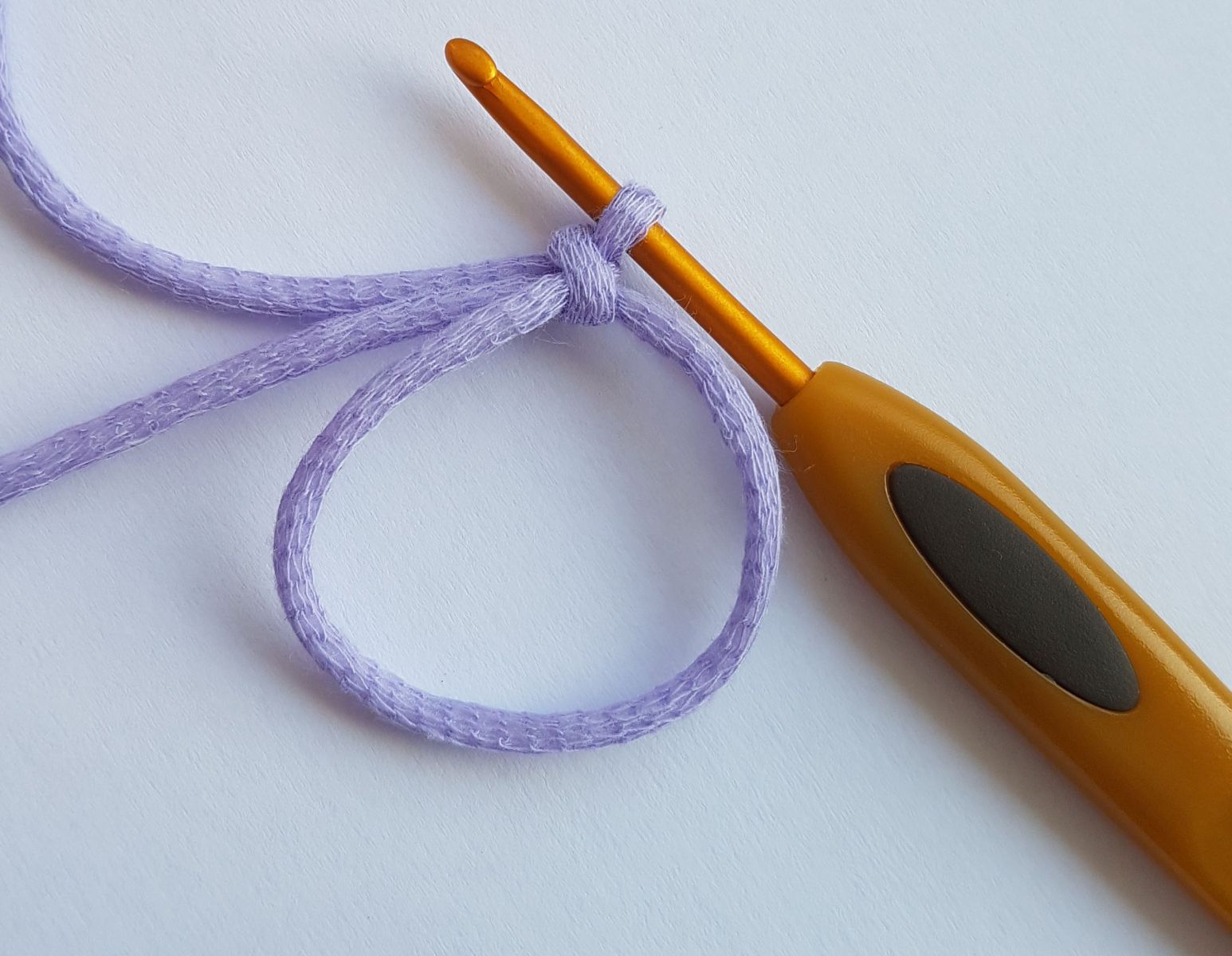 2. get the hook again into the ring,
Pull the yarn through,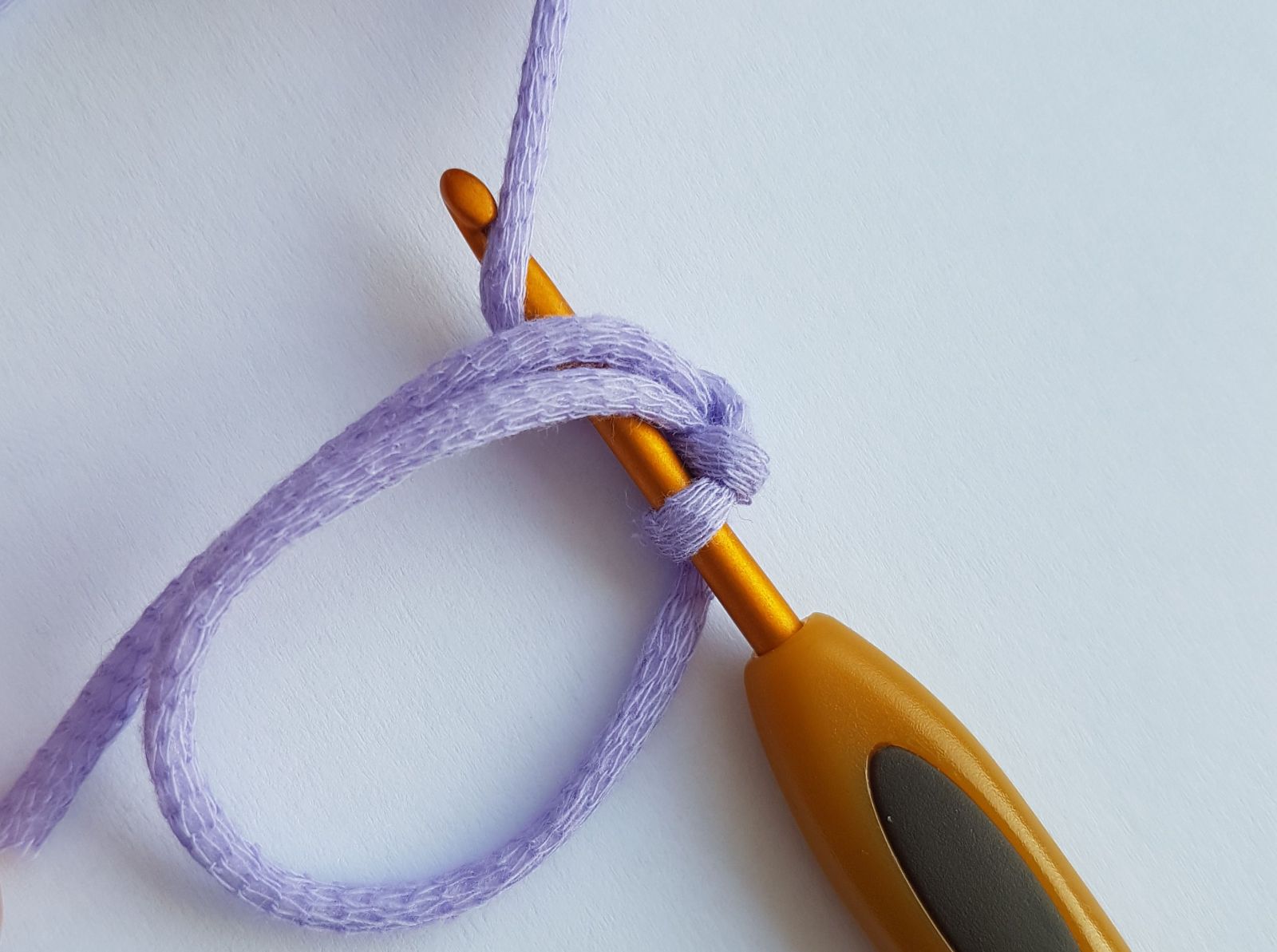 Now you have 2 loops on the hook.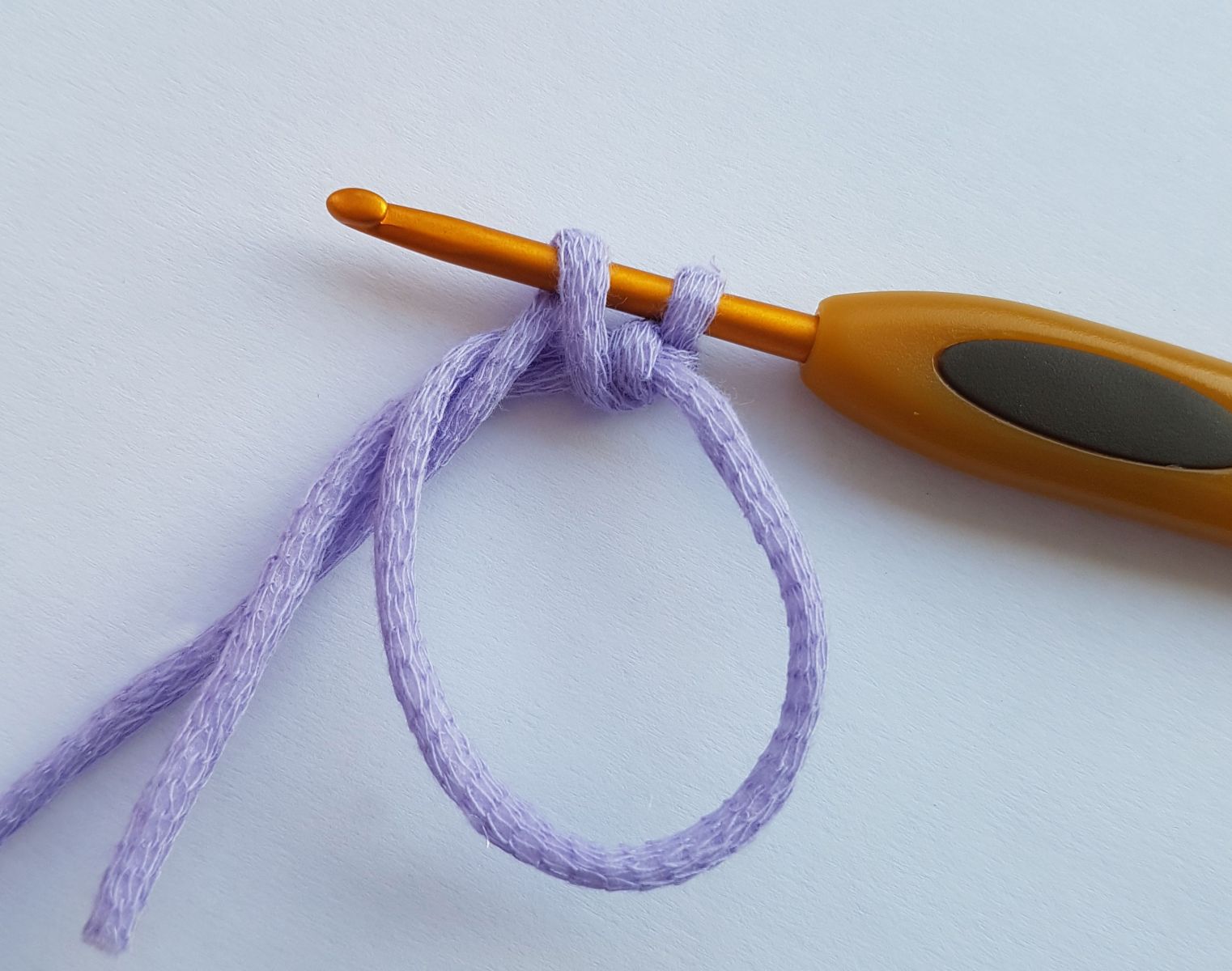 Yarn over and pull it through the 2 loops.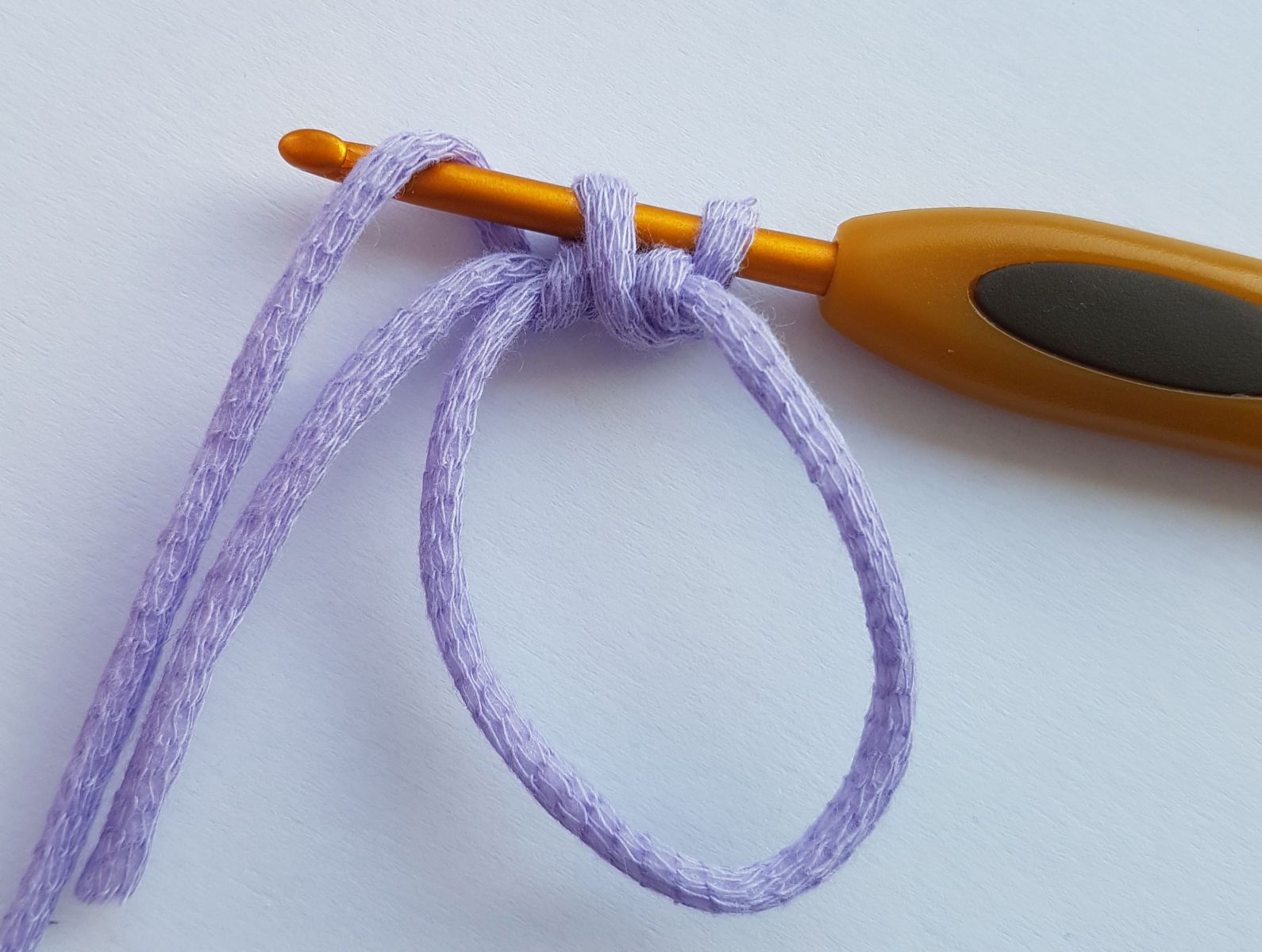 The 1st stitch is done!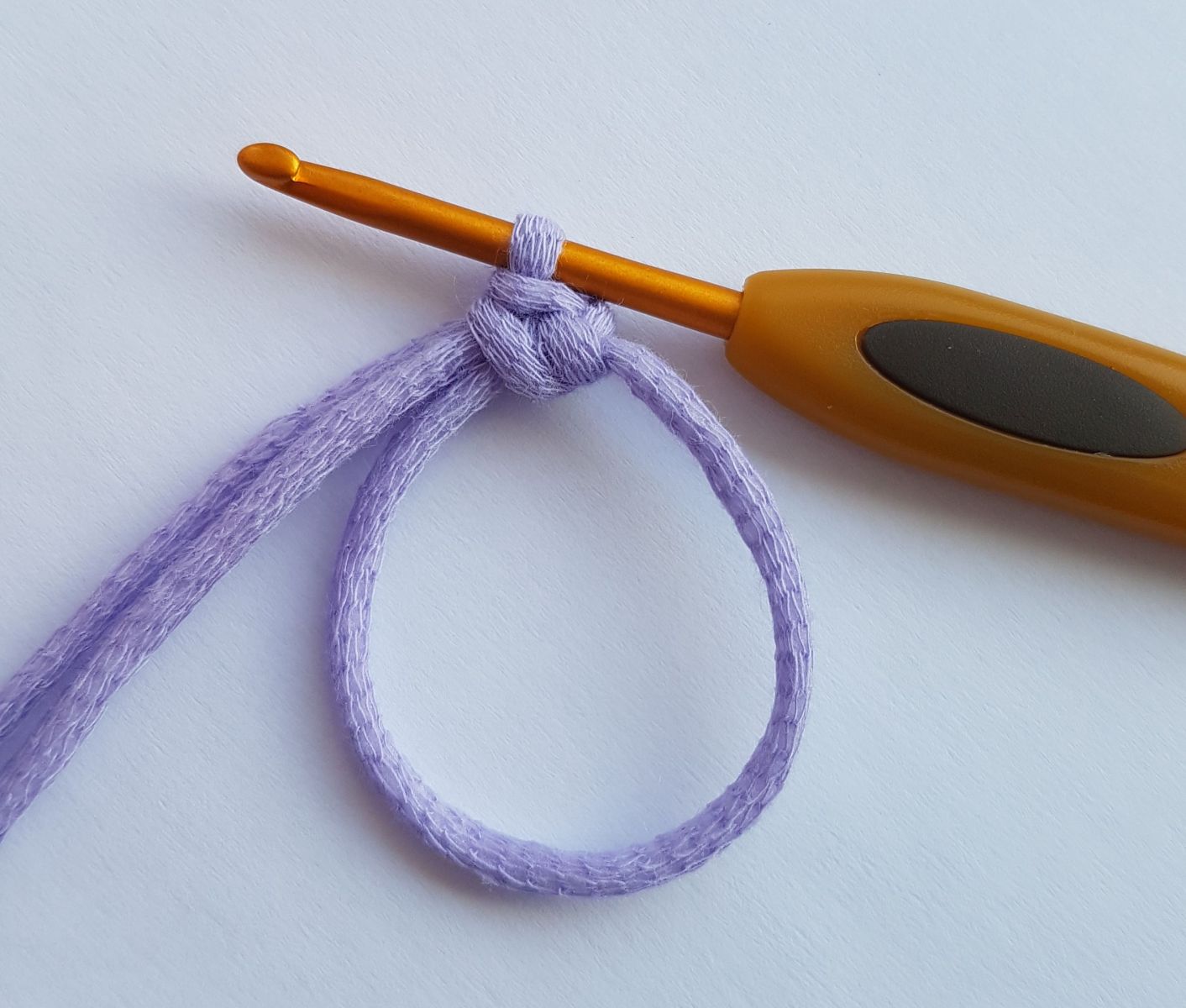 Repeat step 2 as often as you need.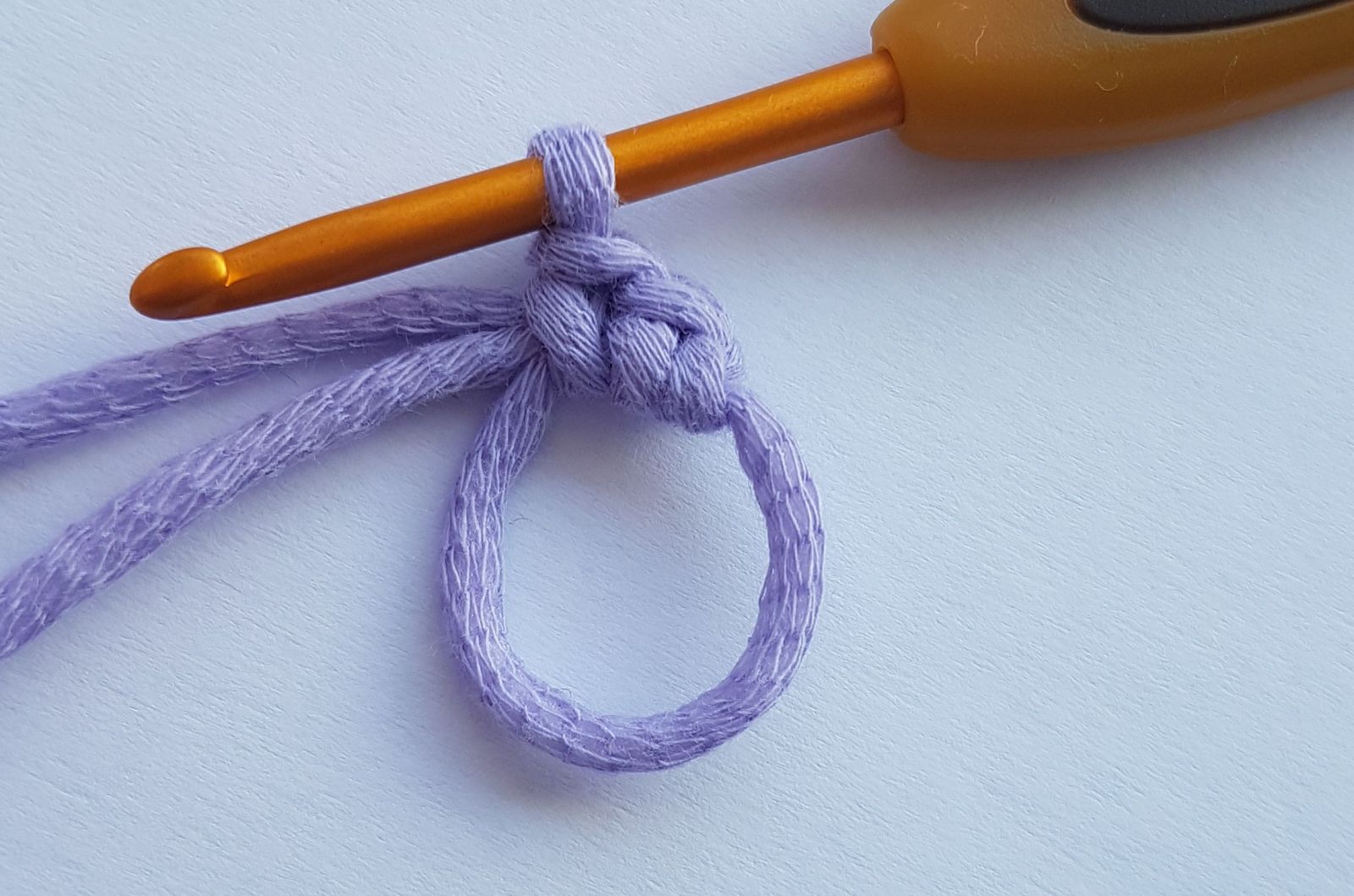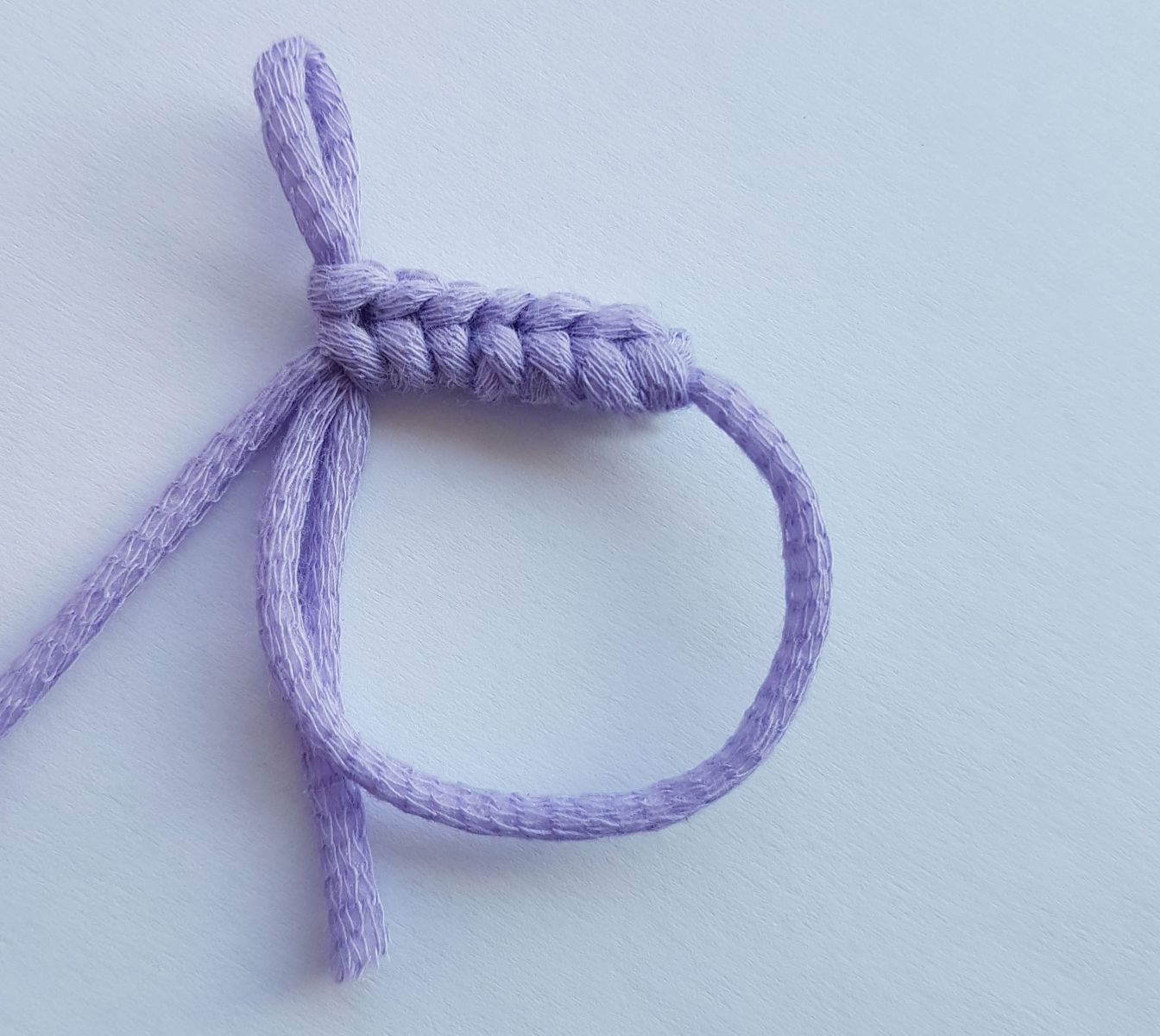 At the end, you pull on the short end of the string so that the ring will close fully.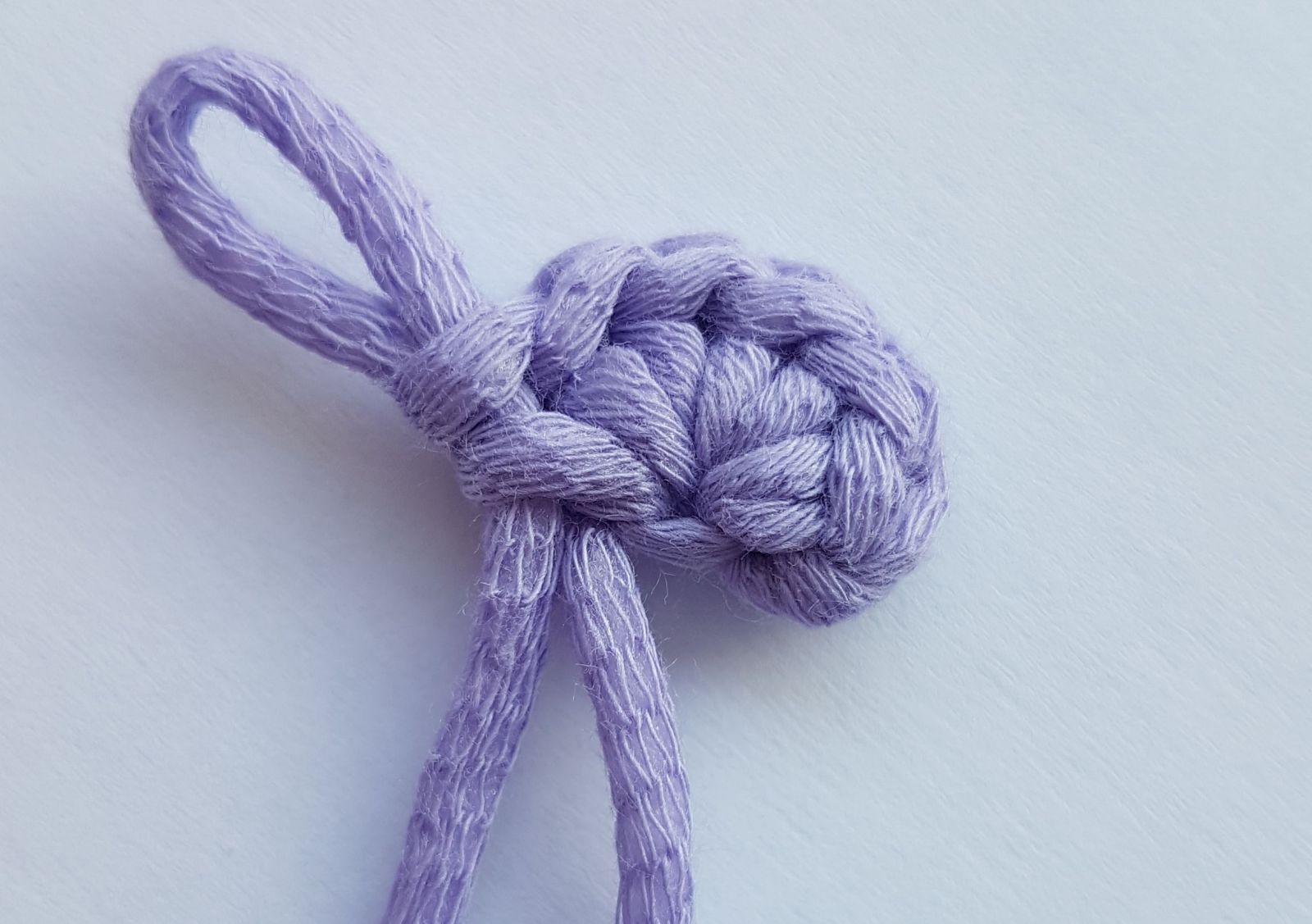 Finish the round with a slip stitch:
Get the needle into the 1st stitch,
Yarn over and pull it through both loops that you have on the hook.
Done!