Forgot your password? Here's how to get a new one!
In case you lost your password for your Crazypatterns-account, don't worry. You can set a new one in just a few clicks.
You will find this menu below the header of every Crazypatterns page. From there, you can create a new account, log in or use the search bar.

If you are already registered but lost your password, click "Login" (Step 1). This will open our login form on your screen. Click "Password" (Step 2) as shown in the image below. You will find the word "Password" written in blue right below the Facebook button.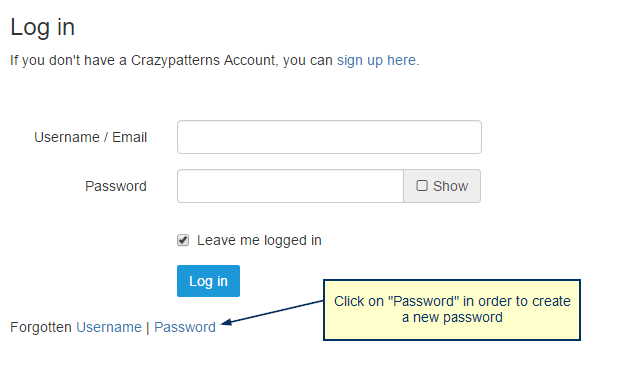 If you click the password button, a new page will be opened. Enter your username and your e-mail.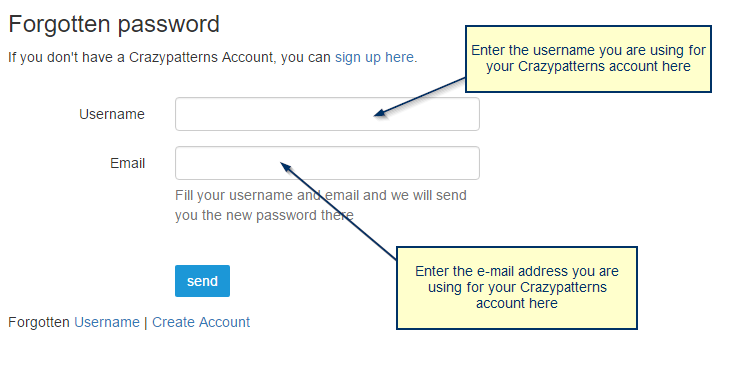 Once you have entered both, click "send". You will then see the following notification.

Now please open your e-mail client. You will receive an e-mail from Crazypatterns with the subject line "Your new password".
In this e-mail you will find your new password as well as a link to log into your account.
Return to the Crazypatterns homepage or click the link in order to log in with your new password.
Very important: You should change the password you got in the e-mail as soon as possible. Come up with a password which you can easily remember.