Change your e-mail address – quick and easy
At some point you might want to change the e-mail address your Crazypatterns account is registered with, for example if you want to receive our newsletter somewhere else or if you have a new e-mail account. Changing your e-mail address is simple and you can quickly do it yourself.

First, make sure you are logged into your account. You can find the Login button in the top right corner of any Crazypatterns page. Once you are logged in, click the "Account" button on top of the page. You will see the following drop-down menu.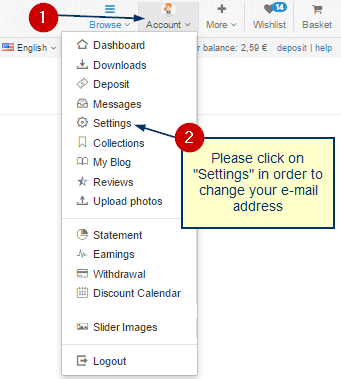 Clicking "Settings" will redirect you to a page where you can adapt your account according to your needs.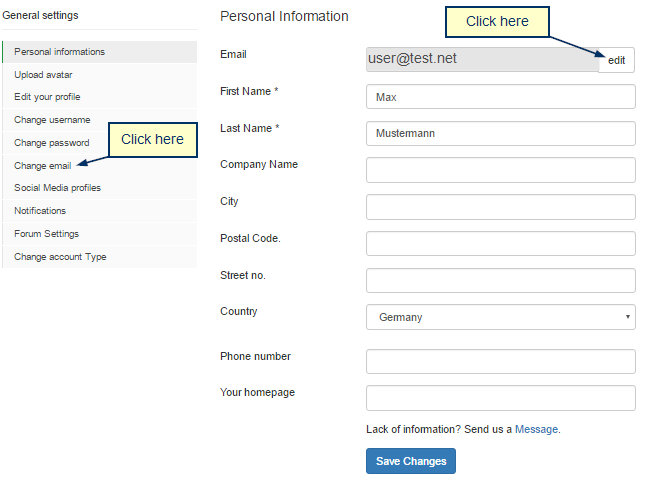 Either click "Change e-mail address" below the avatar image or "edit" to change your e-mail address.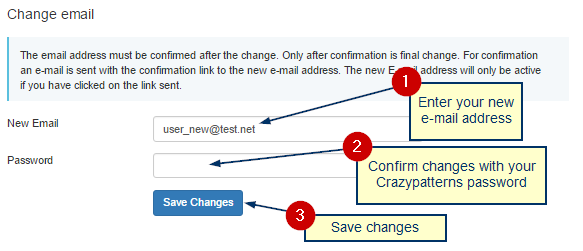 Step 1: Enter your new e-mail address in the field "new e-mail address". You can always go back and change it again if you like.
Step 2: Confirm the change with your Crazypatterns account. Do NOT enter the password of your e-mail account as it will lead to an error message.
Step 3: Save your changes.
The following notification will be displayed:

By now, you should have received an e-mail from Crazypatterns (the sender being no-reply@crazypatterns.net and the subject being "confirm your e-mail") to your new e-mail address. If you cannot find the e-mail, check your spam folder or wait for a few minutes. Sometimes, e-mails take a bit longer to arrive.
Discovered a typo? No worries.
In case you have misspelled your new e-mail address and only realize it after having saved your changes, do not worry. Simply enter your new e-mail address again correctly and click the blue button.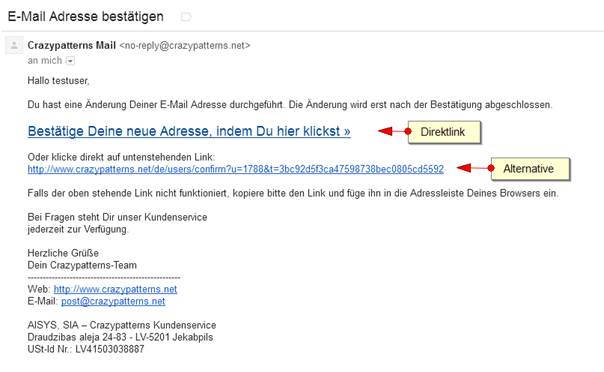 Please click "Click here to confirm your new e-mail address." You can activate your new e-mail address by copying the alternative link and pasting it into the address bar of your web browser if the direct link does not work.
Tip: You can copy the link by right clicking it and then selecting "copy" or by highlighting the link with right clicks and then pressing "Strg" and "C". To insert it into the browser, either press "Strg" and "V" or right click into the address bar and select "paste".

The link will redirect you to your Crazypatterns settings. If everything worked out, you will see a green notification saying "You have successfully updated your e-mail"
Please contact our support team at support@crazypatterns.net or use the contact form if you have any problems.