How do I become an author?
You have written your own tutorials and would like to upload them on Crazypatterns for sale or for free? In this case, you need to register first.
If you register with Crazypatterns, you will automatically get a buyer's account. This is in the default settings, but it can be changed at any time.
Change your settings to become an author
Log in using your normal username and password.

Then click "Account" and choose the "Settings" field.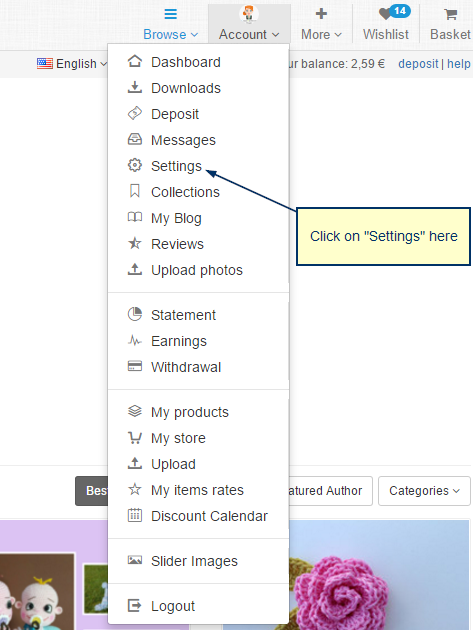 You will now see your general settings. At the end of the drop-down menu, you will find a field called "Change account type". Click on it.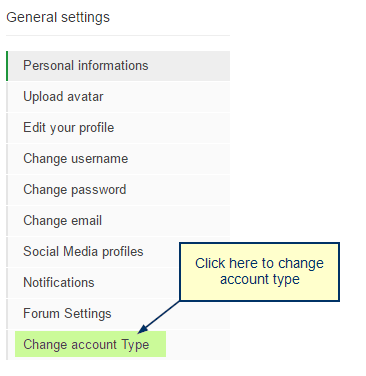 Now choose the field "I want to use Crazypatterns as an author.". This will make you an author on Crazypatterns. Confirm your changes using the blue button.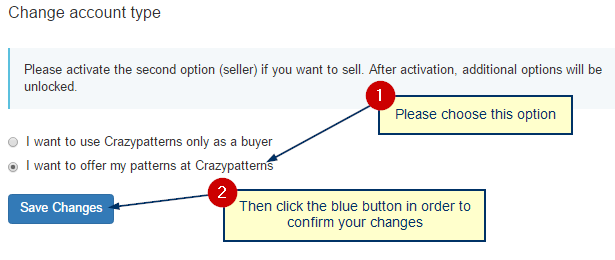 If your changes were saved successfully, you will now see a green confirmation.

Once your account type has been changed, you will see the following options for authors: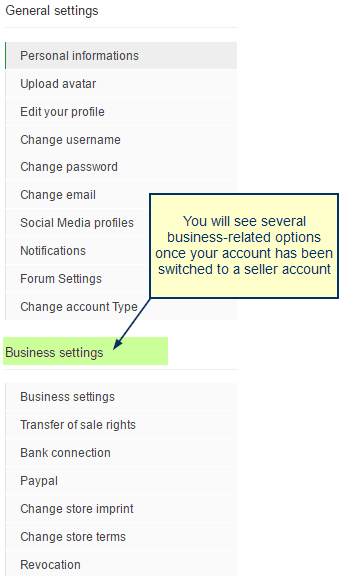 You ought to change your business settings before uploading your first tutorial. Click "Business settings" in order to do so.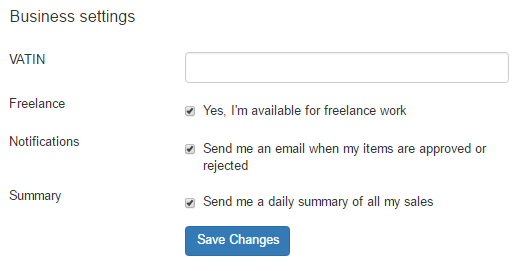 The sub-point business settings lets you enter your USt-IDNr. You can also set if you are open to requests or orders from users. If you do not want this you can simply untick the box. Furthermore, you can choose if you want to be notified by e-mail once your tutorials are published and open to be downloaded by customers. If you wish, you will receive a daily overview of your sold tutorials via e-mail. Just tick the box that says "summary".
Click the blue button in order to save your settings as soon as they fulfil your needs.
If you want to upload your tutorials now, check out our help entry to find out how to do it: "Upload patterns".