Free patterns – free e-books – Get your free e-books now
How to download e-books with DIY patterns for free
Besides the charged patterns there are lots of free e-books on Crazypatterns not only for crocheting, but also for knitting, sewing and other DIY techniques. To download them all you only have to get a free account or log in, if you already have one.
How to find free e-books on Crazypatterns
We have more than one way to find patterns for free. Learn about all of them and get the best free e-books right now and whenever you want another one.
1. Link in the upper right corner:
If you want to download a free e-book just click on "Free patterns" and start downloading.
2. Link on the right side of the main page: Every time you visit the Crazypatterns main page, there is a big section for free patterns on the right side. To show you new and hidden treasures, there are always three e-books on display. Just choose which one you like and download it.

3. Link on the left side: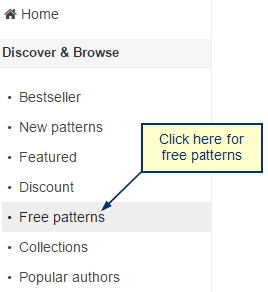 On the left side in the upper corner is yet another link to our free e-books.
Sort free e-books to find your dream e-books fast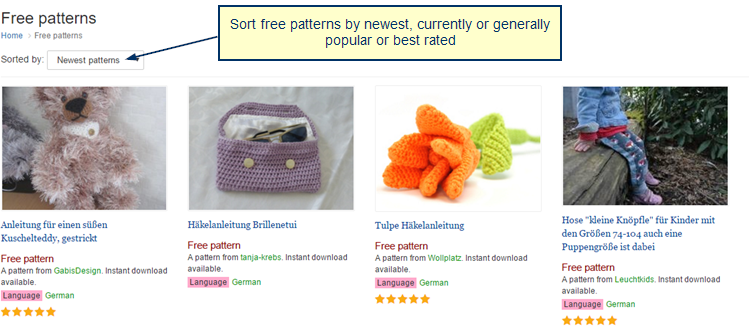 If you want to sort our free e-books just choose whatever you like most and select your favorite patterns.
Search for DIY techniques
If you want to search for free patterns with specific DIY techniques just try these links: