MATERIALS
Ca 100 gr Baby Soft Schachenmayr (25 g/ 77 yrd), DK / 8 ply (11 wpi), 3 mm double pointed needles (US 2½ - 3 needles). 
SKILL LEVEL
Easy
SIZE
HD 44-46 cm
ABBREVIATIONS
Rnd= Rund
yo= yarn over
st= stitch
ks= knit stitch
ps= purl stitch
k3tog= knit three stitches together: put the tip of the right hand needle into the back loops of the following three stitches on the left needle and knit 3 stitches together.
INSTRUCTIONS
HAT
Cast on 96 sts, divide them among 4 needles and join for knitting in the round.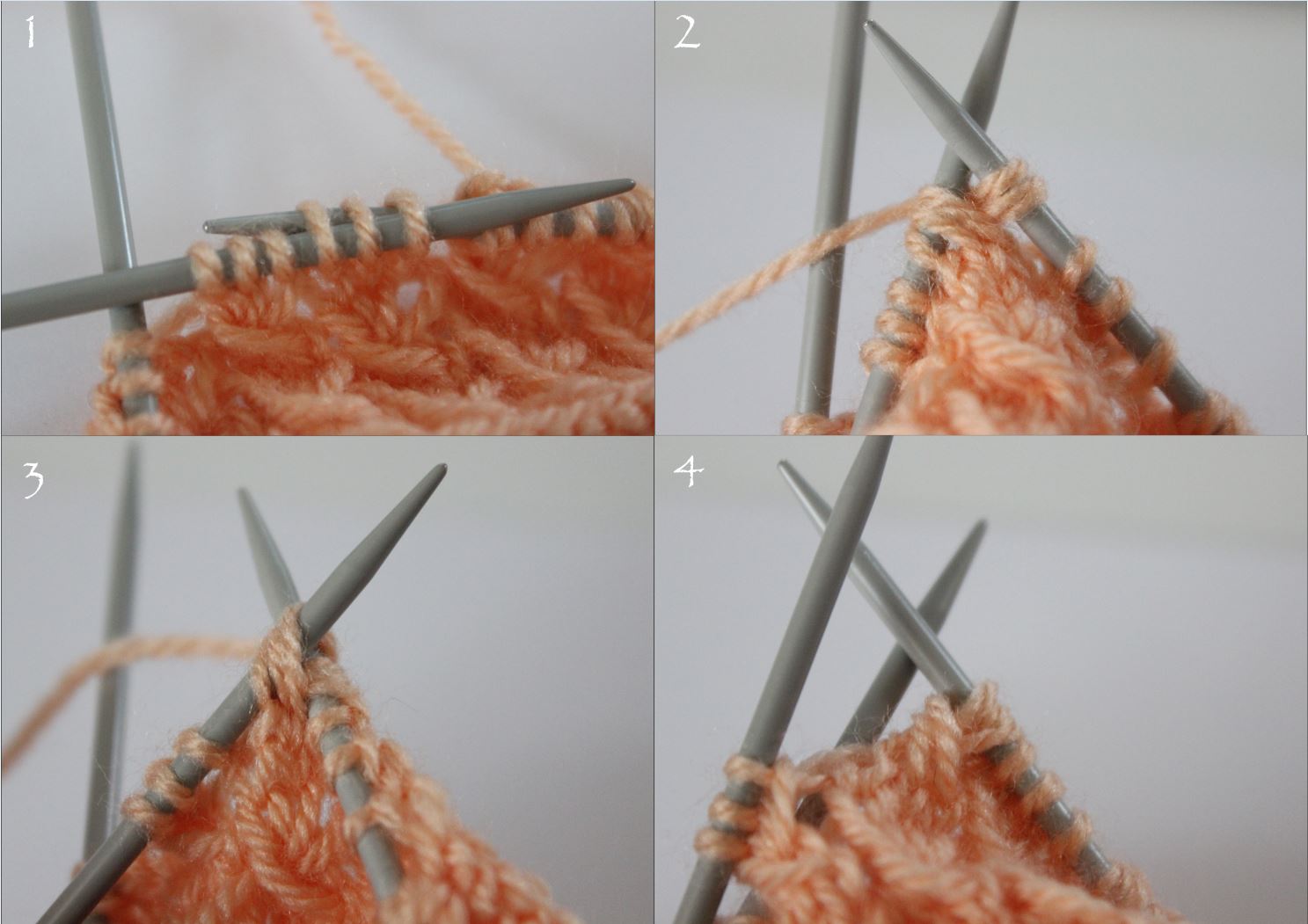 Rnd 1: k all sts.
Rnd 2: *K3, K3tog through the back loop, do not drop stitch from LH needle, yo and k1 on RH needle* (from K3tog you make 3 sts), repeat from* to* till the end of Rnd.
Rnd 3: k all sts.
Rnd 4: *K3tog, do not drop st from LH needle, yo and k1 on RH needle(from K3tog you make 3 st), K3*, repeat till the end of Rnd..
Rnd 5: k all sts.
Repeat Rnds 2-5 12 times.
TOP DECREASES
Rnd 1: *3 ks, k3tog* (80 sts)
Rnd 2: k all sts
Rnd 3: *k3tog, 3 ks* (32 sts)
Rnd 4: k all sts
Rnd 5: *k2tog* (16 sts)
Rnd 6: k all sts
Cut yarn, leaving a long tail, and with blunt needle thread tail through remaining stitches, slipping stitches off the needles. Pull tight to gather hole closed, and sew to inside of hat.
FINISHING
Weave in all ends. All around hat crochet 1 Rnd in sc or crab st. Sew pompom to the top of the hat.
COPYRIGHT AND LICENSING NOTICE: You can use the pattern for personal use only. You do not have the right to print the pattern for other people (unless they reside in your household) or to transfer the digital file to any other person. This pattern may not be sold, copied, or distributed in any way.
You are welcome to sell finished products made from my patterns. I would absolutely appreciate it if you mention my shop name and address in your listings. Both my patterns and my images are copyright protected and you may not use my images to sell your finished items.